Hotel de Rome Berlin Review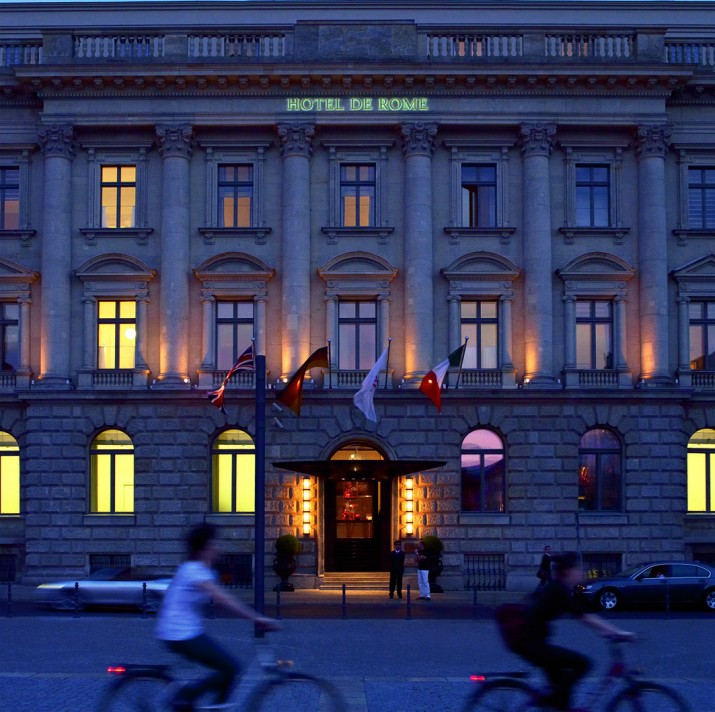 Hotel de Rome Berlin Review – If you are in Berlin and looking for centrally located, amazing history, world class dining and staff that will ensure you experience the true Berlin then you must stay at Hotel de Rome Berlin.  The hotel is located in the heart of Berlin, on the historic Bebelplatz and an easy walk to Museum Island not to mention the Reichstag, Brandenburg Gate, Checkpoint Charlie and the Jewish Museum.
When we arrived we were greeted by the most friendly and helpful doormen I have ever encountered.  It was pouring rain for most of my visit and they bent over backwards to ensure we did not get more wet than needed while lugging our bags in.  We were quickly checked in and escorted to our beautiful and spacious room.  The building was the historic headquarters of the Dresdner bank and it's thanks to this guests enjoy massive rooms with high ceilings, sound proof walls and enormous bathrooms for a city central hotel.
One can not stay without enjoying their restaurant La Banca, it's 5 star Italian food done at its best.  With meat freshly sliced in front of you and an impressive wine list it was the highlight of our culinary excursion through Berlin.  Adjoining the restaurant is La Banca (the bank) bar which serves up the classics and some not to be missed modern concoctions including one of my favourites, 'A stranger came to Berlin'.  But it's not just the cocktails and aperitifs that make the bar a must, they also have a sultry jazz singer preforming most nights.  It's the perfect place to relax, sip a cocktail and slip back in time.
The hotel has done a fantastic job building within the history of the old bank and even filled the bank vault to create the swimming pool as part of the spa.  While the history is evident in it's bones, Hotel de Rome is very much a modern hotel.  A good reflection of Berlin today, they memorialise and respect their history while building a modern forward looking world to live in.  And there is no one better to give you an insight into Berlin than Benjamin, Hotel de Rome's celebrated concierge, read our interview here.
Contact us to get a quote on Hotel de Rome or any other hotel in Europe.  
Tags:
Berlin