The Food and Wine of Sicily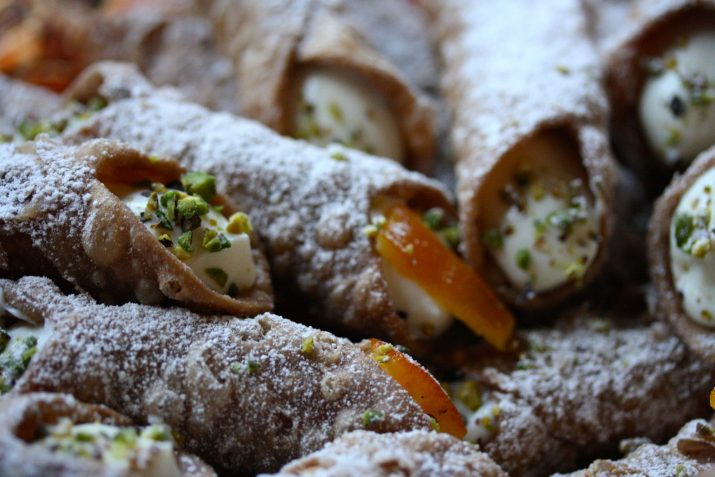 With more vineyards than any other region and food dishes from the ancient Greeks, Arabs and Normans, Sicily makes an ideal destination for a food and wine tour.
In fact, we can thank the Greeks who brought grapes and olives to the Mediterranean Island, and introduced the population to wine making. With such fertile land and a surrounding ocean brimming with seafood (often better than the meat), you can't step outside your hotel without running in to a mouthwatering display of pastries or fresh produce.
Italian born Michelin star chef, Giorgio Locatelli, touches on the uniqueness of Sicilian food:
"I love Sicilian food because it's very different from food in other Italian regions because of its insularity and the dominations over the territory: North African flavours blend together with tastes belonging to a plethora of different cultures combined with fresh ingredients. Sicily has not yet been touched by food globalisation – it survives on its own produce and is an example of man turning all the land's flavours to his favour. The prawns from Mazara del Vallo are an example of how Sicilian food is incomparable to any other."
Wine production in the area is also peaking, with the westernmost province of Trapani alone turns out more wine than the entire regions of Tuscany or Piedmont or such wine nations as Hungary, Austria or Chile.
The favourite wine of Sicily is still Marsala, which was devised by English merchant traders nearly two centuries ago. Get your hands on some Malvasia delle Lipari, from the volcanic Aeolian isles, which is a dessert wine as exquisite as it is rare.
Take a food and wine tour of the island and give yourself the chance to partake in a cooking class and indulge in lunch and dinners on family run winery estates, Palazzo's, olive oil farms and a world class Michelin Star restaurant. Most importantly, be introduced to local culinary secrets that combine fertile volcanic soils, sub-tropical climate, nourishing sunshine and Italian, Greek, Arabic and French influences over two millennia.
Sicilian food and wine eludes freshness, a true Italian characteristic. You will rarely eat anything that has not been produced within a few miles of where you are sitting. One thing is for certain – your diet will not survive here!
Tags:
Food
,
Wine
,
Sicily