Flavours of France: Food Spots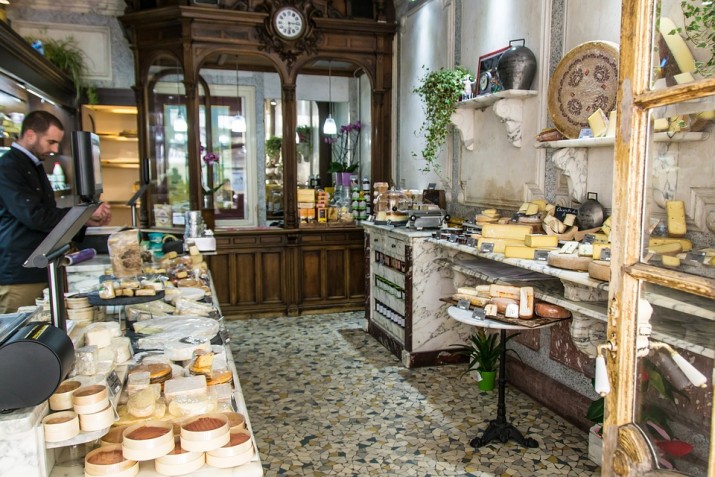 Flavours of France: Food Spots – It's no surprise that France produces some of the best wines around. It is also one of the best countries in the world for good quality, natural food. Here are some of our tips for where to eat and enjoy the best France has to offer.
Loire Valley
Fine wines, spectacular scenery and romantic imagination, the Loire Valley has so much to offer, including fantastic foods. With such a large area of greenery the Valley is also referred to as 'the garden of France' with its supurb produce, where many of the top restaurants in France actually sourcing ingredients form the area. For some great value, quality food in the area visit Auberge du Cheval Rouge, Chisseaux. For something a bit more up market and contemporary visit Restaurant L'Odeon, which has a great Art Deco atmosphere with lots of fresh produce dishes, local wines and fine cheeses.
Provence
Situated in the south east corner of France, Provence emphasizes sun ripened vegetables, seafood and olive oil in their cooking. Resembling more the cuisine of Italy, Provencal food generally blends rich flavours of simple ingredients, best enjoyed with the fruity red local wine called Bandol.
For something a bit more upmarket, La Bonne Etape is for you. With a Michelin star and guests the likes of George Clooney, it's definitely one to check out. For a more intimate local setting head to La Gueule du Loup. In a small stone built building this place serves up some warm and elegant cuisine. Be sure to book ahead here though as it can get quite busy.
Bordeaux
Known as the world's capital for wine, Bordeaux has also more recently climbed the culinary ladder. If you are looking for an amazing wine, then you can go to the Chateau Lafite Rothschild. They produce the most respected red wine in the world. However, if you want to taste an older vintage, still in Bordeaux, then the Chateau Latour has a good offering.
For something a bit different to the usual French cuisine, stop in at Miles. As the name suggests it draws influence from faraway places including Israel, Japan, New Caledonia and Vietnam, all the while sourcing fresh local produce, making it one of the most popular restaurants in Brodeaux. For somewhere a bit more laid back, Belle Campagne is a great place to check out where the seasonal menu changes every two months.
Burgundy
Another well known wine region, Burgundy is also well know for sticking to it's traditions in terms of culture and food. Some of the local favourites include jambon persillé (cured hams and parsley), garlic and parsley baked escargots, fried frogs legs, roasted veal or sautéed rabbit as well as Burgundy truffles and wild mushrooms appearing in dozens of recipes. Goats cheese is also a must, with everything imaginable made from their milk avaialble. L'Esperance is one of the best restaurants in France. A Michelin starred experience, it is directed by celebrity chef Marc Meneau. For much more affordable but still amazingly tasty, Restaurant Stephane Derbord offers a rich selection of seafood, meats and game as well as some scrumptious desserts.
Brittany
Brittany boasts some of the best seafood restaurants in France, with local dishes like Moules Marinières – a dish of specially cultivated mussels cooked in a concoction of French white wine, parsley and shallots – being on nearly every menu in the area. Kouign Amann, also known as the French Butter Cake, is a delicious Brittany dessert that is as rich with flavor as it is with decadant ingredients.
La Criée is a homely style restaurant that really knows how to cook fish to perfection. Alternatively, dine in a 500 year old mansion at L'Écume des Jours, where you will find some intriguing flavor combinations.
Tags:
Provence
,
Loire Valley
,
Bordeaux
,
Burgundy
,
Brittany