Don't Miss These Prague Delights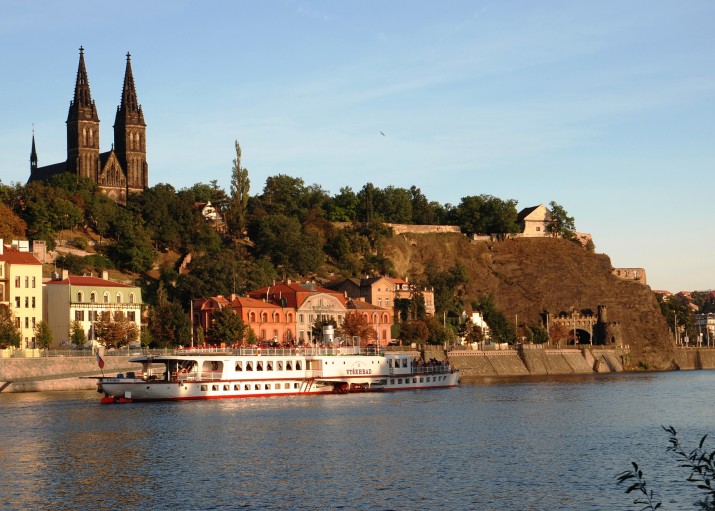 Don't Miss These Prague Delights – Tourism in Prague has increased dramatically over recent years and visitors often stick to the well-trodden paths that have emerged between the most famous sights. With our Berlin to Budapest Small Group Journey you will have spare time to explore outside of these popular routes to many other storied corners of the city.
Look for the proud monument to František Palacký, a revered politician and the 'Father of the Nation', or peer in at the unique modernist interiors of the Church of the Most Sacred Heart of Lord (Kostel nejsvětějšího srdce Páně), located at Jiří z Poděbrad Square. You can also sample local delicacies at the farmers' market that runs year-long from Wednesdays-Saturdays in the square.

Jiří z Poděbrad Square, Prague
Our guides are unanimous in recommending a visit to the historical fort of Vyšehrad Castle at the end of the New Town, citing the cemetery, underground spaces, park, and amazing lookout points along the old walls as highlights of the fortress site, which still retains some of its medieval mystery.

Vyšehrad Castle, Prague
The more recent history of Prague is not long gone or easily forgotten, and relics of revolution and Communism still populate the city. Atop Vítkov Hill stands the National Monument, a complex of statues and buildings, which memorialises the events that rocked the Czech Republic and the rest of Europe during the 20th century. This fascinating site is a capsule of modern history and gives us a glimpse into the surreal stories of life behind the Iron Curtain.
If you would like to explore Prague further with a private tour guide, you can do so with Ormina Tours Private Journeys, customised to suit your preferences and travel schedules.