Domaine de la Baume – Provence
Once the home of the legendary painter Bernard Buffet and the source of his inspiration for many years, Domaine de la Baume is like being a house guest in an immaculate french 18th century countryside estate rather than a hotel stay.  The home itself has been renovated to perfection, each room is unique and includes all the luxuries expected in a 5 star property.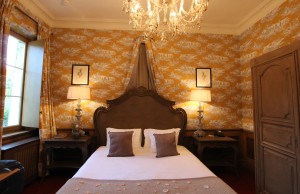 The service of the staff is undeniably perfection.  You are greeted on arrival in almost a showroom of some of the estates products including olive oil, wine and some regional goods like perfume and candles.  The staff quickly escort you on a tour of the property while your bags are brought in to your room.  The hotel itself is full of the most beautiful sitting rooms to waste away the afternoon with a good book or glass of wine.
The gardens are not the be missed.  They are authentic 18 century french gardens and every aspect of them is stunning.  The grounds include a beautiful pool, little nooks to tuck away in and watch the afternoon pass and walking trails that lead to am enchanted waterfall.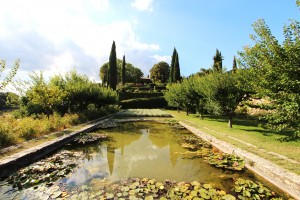 Breakfast is served in the garden or restaurant each morning.  A traditional french breakfast, it's often enough to keep you full until dinner and dinner….is the highlight of the stay.  The chef, François Martin, is renowned and the food is undeniably the best I have had in France.  Aperitifs and wine are served in the garden in the afternoon given you just enough time to relax before freshening up for dinner.  This is the type of place you want to get dressed for dinner, even when we just lazed around the property all day, dinner is the event to look forward to.  Many of the packages include dinner in the cost of the stay which I highly recommend getting.  Each night is something completely different, the wait staff pour you a selection of local wines while telling you your options for the night.  A 3 course meal accompanied with the freshest, warm bread and creamy french countryside butter is something to remember.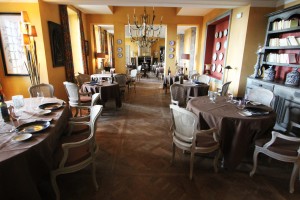 The property is nestled in the hills of Provence and just outside the town of Tourtour, classed as one of the most beautiful villages in France. Domaine de la Baume is an experience in itself.  It's the perfect property if you want a destination to savor.  The property has everything you need to stay put for a week.  My favourite days of our stay were the ones when we never left.  We went from breakfast to a walk through the property, afternoon by the pool followed by wine and aperitifs while the sun set over the rolling hills before getting dressed for the most amazing dinner.
If you are interested in requesting a booking contact us here.
Tags:
France
,
Hotels
,
Provence