4 Expert Tips to Discover Italy in South Australia
Our Italian Piedmont: Food, Wine & Truffles Tour focuses on satisfying your culinary cravings. It combines fresh food, interactive culinary experiences and some of the finest Italian wines. So while Australian's are not able to leave the country, we look to South Australia to offer us a spectacular array of legendary food and drink. The state has previously been named a Great Wine Capital of the World, and offers a culinary playground steeped in history.

Piedmont: Degustation dinner with paired wines
South Australia: An Italian feasting menu at Osteria Oggi
Offering sophisticated Italian food, opt for Private Cellar feasting experience at the one hatted Osteria Oggi in Adelaide. The Italian piazza setting is complete with a cobblestoned floor, arches, arbour, meat room, private cellar, and a mezzanine-level kitchen. Booking are essential.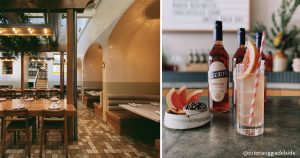 Piedmont: Local wine appreciation master class with sommelier
South Australia: Wine master class in Adelaide
The National Wine Centre of Australia, located in Adelaide, explores the countries 65 wine regions and has more than 120 wines on offer. Unearth a full wine discovery with options to get involved in a tasting with a sommelier, a masterclass or simply marvel at the 18,000 bottle wine collection.
Piedmont: Truffle hunt with hunting dog
South Australia: Oyster farming and tasting with wine
Wade into the waters of a working Oyster Farm on this once in a lifetime tour in Coffin Bay. Taste the oysters straight out of the sea as you sit in the crystal blue waters with a class of local wine. Learn the history of the area and even how to shuck your own oyster. An experience not to be missed in South Australia.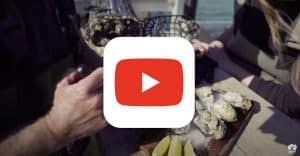 Piedmont: Cooking class with lunch
South Australia: Italian cooking class in the Barossa Valley
Italian chef Matteo Carboni comes from Emilia-Romagna, one of Italy's renowned foodie destinations. He and his Australia wife, Fiona, offer weekly cooking classes at their wine bar, Casa Carboni. Be immersed in regional Italian cooking using fresh local ingredients. You'll be armed with the knowledge to replicate the menu in your own home!
Tags:
Piedmont