Das Stue Hotel – Berlin
I recently had the chance to check out Das Stue Hotel in Berlin and was blown away by the mix of art, design and function in this historic building.  The building itself was built in the 1930s and used to house the Danish Embassy.  The owners paid special attention to staying true to the original architecture even with the modern addition which from the inside you would not be able to tell the difference in the wings.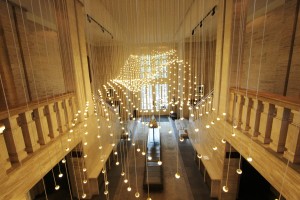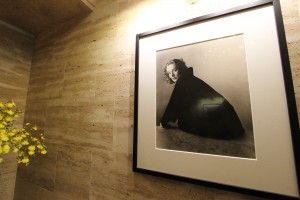 The owners boast an impressive art collection including historic film prints which are showcased throughout the property.  Das Stue Hotel is picking up on a trend we are seeing across a number of boutique hotels where instead of just rooms and lobbys, they have created these amazing communal spaces for guests to socialise, work and relax.  Showcasing the amazing original 1930's staircase, Das Stue has libraries on every floor each with their own design theme.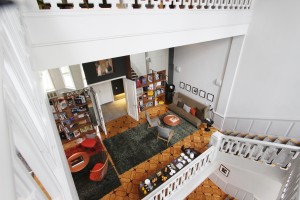 You can not stay without dining in their impressive Michelin-starred restaurant Cinco by Paco Perez wich features avant-garde molecular-leaning Mediterranean cuisine. This is his fifth Michelin star, having already received two for the restaurant 'Miramar' in his hometown Llança, and also two for the 'Enoteca' in the Hotel Arts Barcelona. Particularly impressive in Cinco are the avant-garde tasting menus, reaching up to 25 courses. Each of the small treats is an experiment of products, textures, aromas and tastes, resulting in a remarkable, yet unexpected, impression.
The best part of the hotel?  The fact that it's located right next to the Berlin zoo.  you can wake up to Ostriches and Giraffes eating outside your window.   As a self proclaimed animal lover, I can understand why others may rate down the list but for me, it's the icing on the cake of this phenomenal hotel.  it's no wonder Forbes recently names id "the coolest hotel in Berlin right now"
Tags:
Berlin