A Taste of Puglia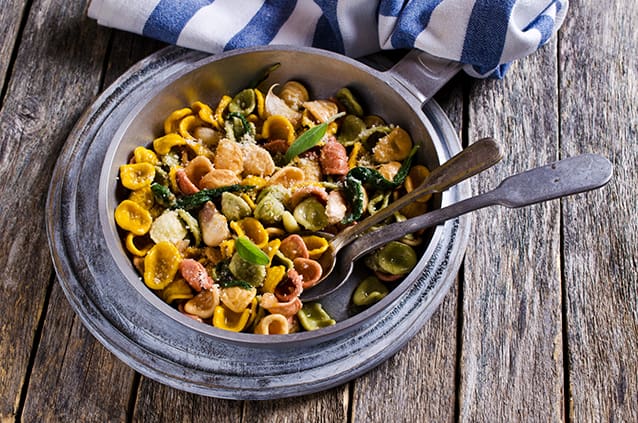 A Taste of Puglia – Here at Ormina we love to travel just as much as our clients. And we believe that travel is the best way to allow us to discover a specific area in order to start building a new program, whether it be a private city break, regional discovery or a small group journey.
Puglia is becoming a big destination for our market, our Small Group Journey gives a complete overview on the region, which is the most comprehensive in the market.
The itinerary also includes Matera, technically located in the nearby Basilicata Region, about one hour from the Adriatic Sea. In Matera local food reflects the poor country origins, meaning bread and oil have a very important role. Here, when you enter into a bread shop, locally called "Forno" or "Panetteria", and grab a "panino all'olio" or a pizza slice topped with fresh cherry tomatoes and basil leaves. You can truly say that you have captured the taste of Matera.
In our itinerary you will also get to explore the Salento Peninsula, also called "Grecia Salentina" due to its coastal views. On a sunny day when the sky is blue, as it is so often, you can admire the Greek and the Albanian mountains.
Salento cuisine expression offers two main ingredients, fresh sea food that comes from the crystalline Salento sea, and genuine vegetables, grown in the gorgeous country side.
It doesn't matter if you enjoy a Michelin starred restaurant or a small local trattoria, genuine tastes will capture your senses!
Whether you're eating a "Frisa", flat bread slice softened with broth and topped with local cherry tomatoes, or a luscious "spaghetti with local and fresh sea urchins".
Don't forget to close your meal and refresh your palate with a caffè leccese – espresso, ice cubes and almond syrup.
The third region in Puglia that our itinerary explore is the Itria Valley, well known for Alberobello and its trulli houses.
Here, again, fresh vegetables such as wild broccoli, in Italian called "cime di rapa" and commonly used with the local pasta "orecchiette", and local meat, caratherize, are the typical cuisine of the outback. In fact, you can't miss "Orecchiette with cime di rapa and salsiccia (sausage) and "bombette" local pork meat, wrapped, stuffed and fried – a real taste explosion!
Puglia is also famous abroad for its wines. Two of the most well-known being Negromaro and Primitivo, famous red or rosé (depending on the vinification).
There are also other very interesting indigenous varieties, including: Bianco d'Alessano, a typical wine from the Itria Valley and also known as Achiappapalmento; Susumiamello, which grows in the Salento Peninsula (wine produced with this grape is characterised by fruity and spicy aromas). Another great grape variety from Puglia is Nero di Troia, typically from the Gargano Peninsula in Nothern Puglia. It is very rich in colour and perfect paired with Itria Valley cuisine.
Everywhere in Puglia, before dinner, locals and tourists enjoy a typical Italian ritual, the aperitif: a glass of white or rosé wine paired with local finger food such as "pittule", small donuts stuffed with vegetables, cold cuts and tasty local olives. If you have a sweet tooth you can't miss "pasticciotto", a delicious soft cookie stuffed with cream and baked in the oven.
Be inspired by our Puglia Regional Discovery! Our itinerary is designed to create great memories of a beautiful Italian region, rich in art, history and tastes.
Tags:
travel tips
,
Food
,
Puglia