5 reasons you need to visit Slovenia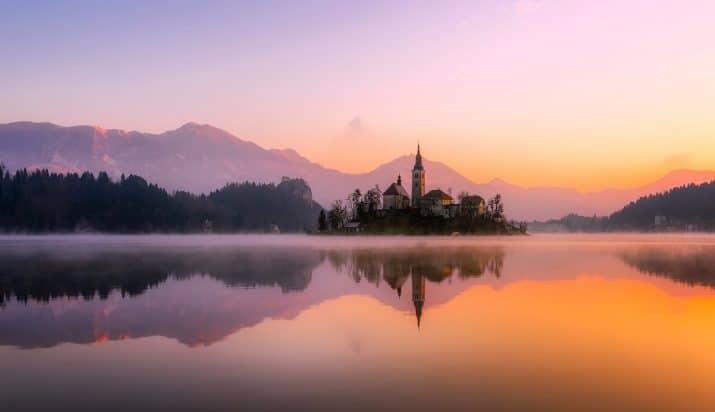 If you're looking for a new travel destination, Slovenia may be right up your alley!
Slovenia is truly a fairy-tale country. Its landscape is dotted with castles, manor houses and fortresses that conceal stirring stories of the past behind their walls. Some castles have been renovated and converted into museums, hotels and venues for events, and many sit proudly on hilltops and offer breath-taking views.
Our Slovenia Regional Discovery has now been launched as a Small Group Journey for 2021 making it the perfect way to discover thi magical country with like-minded travellers. See the full itinerary here.
Here are just some reasons why you should visit Slovenia:
1. An amazingly diverse natural landscape
When it comes to nature, Slovenia is truly one of Europe's gems – an emerald to be precise, glimmering green and turquoise with an array of forests, rivers, famous lakes, caves and gorges.
It may only be small, it boasts over 24,000 different animal speciesand it is topographically diverse, combining four major European landscapes – the European Alps, the karstic Dinaric Alps, the Pannonian and Danubian lowlands and hills, and the Mediterranean coast.
Triglav National Park, Lake Bled, the Soča River, Postojna Cave, and the salt pans of Sečovlja Salina are just some of the spectacular natural sites that are waiting to be seen.
Slovenia's landscape also makes opportunities for outdoor adventures and sightseeing a huge honey pot. There are many active outdoor activities for you to join in including walking and hiking, cycling, skiing and kayaking. Fast rivers like the Soča are crying out to be rafted and there are ample chances to try out more specialised activities like horse riding, ballooning, caving and canyoning.
2. A rich history
For much of its history, Slovenia was primarily controlled by the Habsburgs of Austria, with coastal portions being held for a time by Venice. These strong influences can be seen in the countries delightfully varied food combinations and architecture: from the Venetian harbour towns of the coast, the Gothic churches of the Julian Alps and the art nouveau splendours of Ljubljana. Its easily accessible mountain passes (now replaced by tunnels) have long served as routes for those crossing the Mediterranean and transalpine regions of Europe.
3. Food, wine (and honey)
Slovenian cooking combines a little something from its neighbours – Italy, Austria, Hungary and the Balkans – to reinvent dishes with locally sourced ingredients. The exciting thing about Slovenian food is that it tastes different everywhere you go, with each region owning its of distinct gastronomic flavour. Here you will discover cheeses, meat products, sausages, oils, and honey (bees are almost a religion: in a population of just 2 million, there are around 90,000 beekeepers).
In recent years, the country's wines have captured the attention of serious drinkers from Tokyo to New York. In fact, there is at least one winery or vineyard for every 75 people living in Slovenia.
4. Seaside escapism
Slovenia also holds a part of the idyllic Adriatic coastline, offering a spot for you to unwind, recharge and enjoy local seaside restaurants.
5. Unexplored territory – away from the masses
The country is only just starting to establish its name on the popular travel destination list. It's diversity really does offer something for everyone, yet there are still not hordes of tourists to contend with. Now is the perfect time to go to experience this amazing destination!
Slovenia is truly a wonderland of wanderlust, history and adventure. Click here to see our Slovenia Discovery Small Group Journey for 2021!
So if you think that Slovenia could be your next travel destination, get in contact with us today for a free quote!
Tags:
Discover More